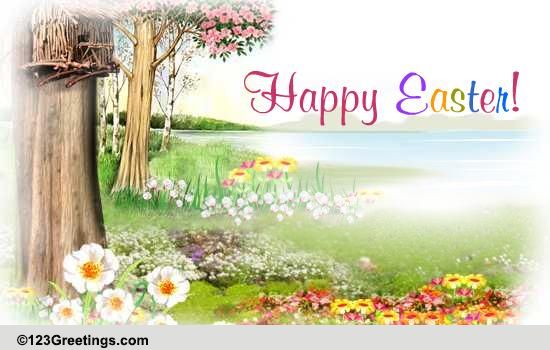 The last day of the Easter holidays - I hope you have enjoyed the break. Yesterday we caught the train out to see DS1 and family. We joined in with their Easter egg hunt and I watched them roller skate in between the rain showers. Thankfully during the day there was more sunshine than showers which was good as although the train station is only a short walk from our son's house it would have been far enough to have got soaked through.
Later in the afternoon we went to see Logan and Savannah to find out what they had been getting up to - Savannah put on her bunny ears and showed us her Easter basket while sharing one of her chocolate eggs with us. They'd also had some new dressing up outfits for Easter, Logan had Captain America and Savannah had The Little Mermaid so they dressed up in them too.
In the evening DS2 and family called round so we were able to give Harlee his Easter treats. It was lovely seeing all of the family.
As promised here are some photos of the baby sampler which I will take to be framed this week.
So glad I noticed the year was wrong before I got it framed and gave it to him!
Doubly glad that I have managed to get it completed in plenty of time for his birthday in May.
Now this is finished I will add another of my WIP's to my stitching programme - just not sure which one yet.