Today is National Gumdrop Day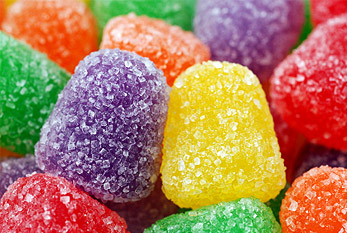 I don't think I will be celebrating it by consuming any of them although anything sweet is always a temptation. Instead I am going to have a mini celebration on turning a corner on the internal green border of the Cornwall Cottage Sampler. I also managed to complete another small motif and start working on a larger motif.
My target for next Sunday is to complete that large motif and hopefully the last small motif on the far left. This would leave me just one large motif and a couple of letters of the alphabet - it would be great if I could get this page completed by the end of February. Fingers crossed.