noun
the action of recommending something or someone.
It was Margaret's
(Scrapbook Magic)
birthday last week and before Christmas I came across a sweet Etsy shop that sells handmade brooches and pendants which are a bit different to normal. I know that Margaret likes steampunk and saw this wonderful steampunk snail brooch which I thought she would like (thankfully she did).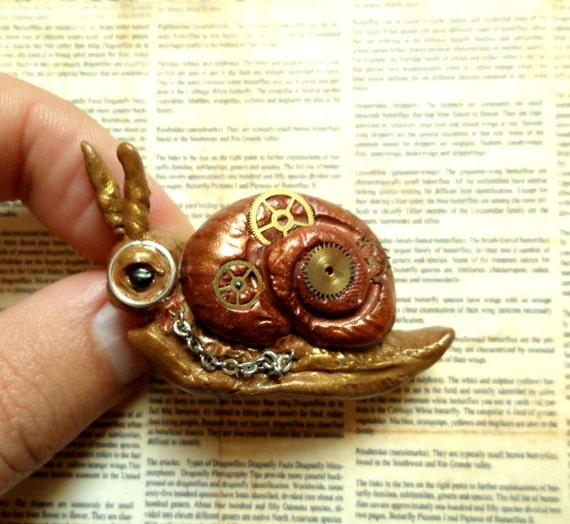 I have since got back to
Aurora's Locket Etsy shop
and purchased a steampunk mouse brooch for myself, I had seen the mouse in her shop before but when I went to buy him he had been sold. I contacted Aurora and asked if she was able to make another one and I was so pleased when she said yes and was happy to customize it in whatever colour I wanted. A beautiful product, great communication and superb service from this lady. I would highly recommend this shop to anyone who wants something a little different and unique as each one is handcrafted.
Here is a photo of my steampunk mouse.